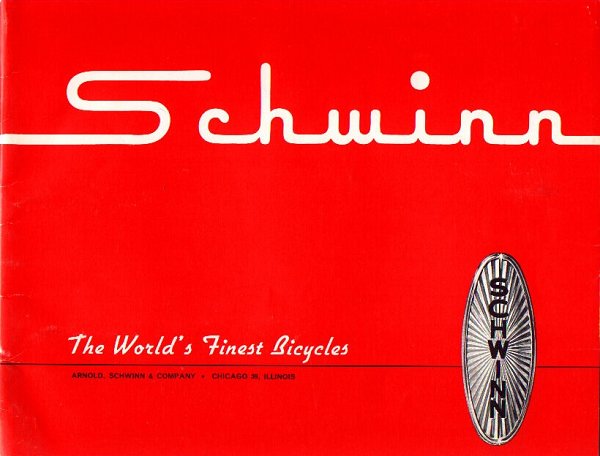 Vintage Schwinn Riders


A Virtual Bike Club for you "Old School" Chicago built Schwinn lovers.
Ride your Vintage Schwinn or Paramount. Log the quality miles, Repeat as often as you can.

Schwinn's were built exclusively in Chicago from 1895 to 1971.
The Chicago Plant closed in 1983.
Some Schwinns were built in Greenville, Mississippi from 1981 to 1991.

Please show off that Schwinn by posting photos in your profile for all to enjoy.

Popular Vintage Schwinn Models: World, Excelsior, Streamline Aerocycle, B10-E Motorbike, Streamline, B6 American Flyer, Autocycle, Aerocycle, Paramount, Cycleplane, Superior, Sports Tourer, Super Sport, Hollywood, DX, New World, Cycle Truck, Panther, Phantom, Flying Star, Starlet, Black Phantom, Hornet, Wasp, Tiger, Jaguar, Corvette, Traveler, Varsity, Continental, Heavy Duti, American, Racer, Tornado, Fair Lady, Debutante, Co-Ed, Spitfire, Bantam, Buddy, Catalina, Flying Star, Fiesta, Barbie, Collegiate, Breeze, Suburban, Town and Country, Sting-Ray, Slik Chik, Twinn, Fastback, Orange Krate, Apple Krate, Lemon Peeler, Pea Picker, Cotton Picker, Grey Ghost, Run-A-Bout, Mini-Twinn, Speedster, Stardust, Manta-Ray, World Voyageur, Lil' Chik, Varsity Sport, Pixie, Lil' Tiger, Typhoon, Sierra, Fleet, LeTour, Sprint, Scrambler, Volare, Sneaker, Skipper, Hurricane, SX 100, Caliente, Metro Cycle, Sportabout.

Let's see yours!